Adam Weishaupt the founder of the Illuminati,
Anton Levay the founder of the Church of Satan
and Jack Parsons a rocket engineer with a background with NASA (not surprisingly) and occultist who may have opened a portal to a demonic void back in the 1940's
and all the Charles Manson types of the World all have an antichrist spirit about them.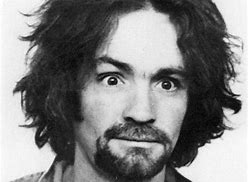 Perhaps one could say the same thing about Friedrich Nietzsche or Karl Marx, who both through their ideologies left a trail of devastation in their path.
What about all those who claim to be the Christ, with the Christ consciousness?
They are those we know as the false prophets of the World, but they also are to be regarded as a type of antichrist as well. Currently there is a Russian Man, Segei Anatolyevitch Torop who has a following of 4000 followers.
Jose Luis de Jesus Miranda claimed not only to be the Messiah but the Antichrist as well. He has since passed away.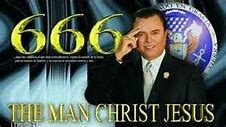 Apollo Quiboloy claims to be the Messiah in the Philippines attracting 6 million followers.
There are many more all over the World in fact, too many to mention here and frankly most of the individuals either willfully intended to brainwash or to lead their followers into a deceptive cult like environment.
These cult leaders are leading their congregations down a primrose path literally to death and hell and they are doing much damage to the people caught in these cults, so they are of the antichrist spirit as well.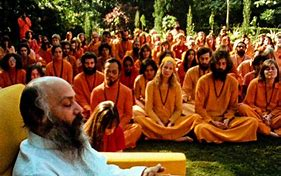 Let's hope we don't forget what one man did telling his congregation he was God,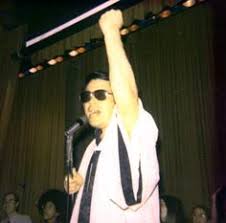 the Reverend Jim Jones became a nightmare preying on many vulnerable people. The results was utter devastation and destruction and sheer unspeakable horror and tragedy.
Believe it or not, a lot of the idolatry that is a big part of the movie and music industries, is extremely antichrist.
Such things as the super hero movies and many of the video games that are out there nowadays are very satanic not to mention the music. Music for some time now has not bothered to hide their antichrist agenda and messaging to a very accepting World. Music Festival's like Tomorrowland are attended by tens if not hundreds of thousands of mostly young people (who are still spiritually confused and so impressionable and vulnerable to be persuaded) and are extremely influenced by these satanic raves that basically hypnotize and demonically possess these young people into a trance.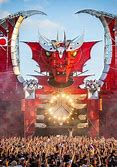 Often gateway drugs and Hallucinogenic LSD like drugs are associated in abundance at these raves and they only magnify the spiritual ramifications of the type of incantations that bring forth demons at these concerts which are actually demonic worship and black mass rituals. They disguise them as rock & pop music concerts but nothing could be further from the truth.
Sadly these young people will have a spiritual experience at these "concerts", but it will be a spiritual experience apart from God Almighty. Many will become demonically possessed at these events. No wonder, there is such a high suicide rate with the youth of today, they are opening demonic gateways and not even knowing it.
For those who do not know the Lord, we can truly be living in a frightening World and frightening times. One may travel down the "rabbit hole" without knowing and who knows if one will ever come back or not. Believers and followers of Yeshua have to be praying fervently for those lost and who will be vulnerable to the ways of these antichrists or for that matter, when the real deal Antichrist finally shows himself upon the face of the Earth. When that time does come up, then those still alive on the Earth at that time who call themselves believers need to look up for their redemption draweth nigh. 1 John ch.2 and 4 told us that the Antichrist would be one that does not confess that Jesus came in the flesh and he will be the one who denies Jesus Christ. 2 John 1:7 states, For many deceivers are entered into the world, who confess not that Jesus Christ is come in the flesh. This is a deceiver and an antichrist.
The Gospels of Matthew and Mark echo the sentiment that there are many false Christ's and false prophets that shall arise.
They will indeed show false signs and wonders to fool the masses and seduce them. We pray you not be one of them, beloved. Ask God to give you and your loved ones the discernment needed to walk the straight and narrow path. Many are called but few are chosen. Falling for all the deception that exists is just one more reason, so many don't make it into God's Kingdom.
Next…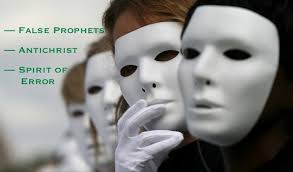 Mystery # 7 : Test the Spirits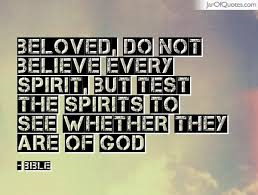 1 John 4: 1 Beloved, believe not every spirit, but try the spirits whether they are of God's because many false prophets are gone out into the world.
Today we deal with a subject that most if not all Christians should have some knowledge about. They have indeed heard about it and yet oddly enough, one cannot but help to wonder, how many are actually putting it to practice we are referring to what scripture calls, trying the spirits. It's part of why we are told to worship God in Spirit and in Truth.

Now when we use the word try as in trying the spirits here, we are not meaning or advocating sampling the spirits rather trying here is more like testing the validity of the spirits, it's having a healthy dose of skepticism. The idea here is that we don't just believe every spirit that comes along. One definition of try is when used as a noun, refers to "an effort to accomplish something", it's an endeavor to get something accomplished. As a verb the word try means "to put something or someone on trial or investigation." In Greek try is dukimi einai and it means "to put on trial, or probation, to test."
So it is that we are told to test and put on trial the spirits and we are given the parameters of the test in the scriptures to follow by John. We are told in V.2 of 1 John 4 that every spirit that confesses that Jesus Christ has come to us as God in the flesh is a Spirit from God. Likewise all the spirits that do not confess that Yeshua has come in the flesh are simply not of God. In fact we are told clearly that this is no other than the spirit of the antichrist at work here, not the actual antichrist, but that which comes before him as his predecessor.
As God has his Ruach haKodesh, the Holy Spirit, Satan being the counterfeiter that he is, has his unholy Spirit. This is none other than the spirit of Antichrist which is Satan's demon horde who spreads the disease of unbelief upon as much flesh as possible on the Earth. John reminds us that we are told prophetically that the spirit of Antichrist would come into the World and even now that spirit is amongst all men, doing it's evil work. How true is that even more so today?
With story after story in today's news of parents murdering their children,
children murdering their parents,
nothing is sacred especially life. All is disposable when God is removed from the equation. John reminds the believers in Christ, they are children of God and have overcome the World because greater is Yeshua in each believer than he (Satan), that is in the World, we read in V.4. Those who are in the World can only speak about the World; they are the ones who fit into the World System the best. For it is this very World System which will become the Beast System which will see the Antichrist poised to take centre stage and begin his reign of tyranny as the Global Dictator.
We are nearing closer and closer to that day, as Global talk increases of the need for a One World currency, a One World Government and a One World Ruler is not far behind. The World is already ruled by just a few people as it is,
they will give way to One person who will be fully 100% possessed by Satan.
The Antichrist, the Son of Perdition, the Prince of Fierce Countenance will enter the World scene in a low key fashion but then will take the World by storm and will begin to start sounding more like the dragon that he really is in making all bow down to him and treat him like he is God. Deception will never be greater so the believer must be girded with the full Armor of God and pray for discernment. Do not forget Yeshua warned that if it were possible, even the elect could be deceived. It's not however possible for this to happen, as God will not allow that to happen. He protects his own Children in their time of need. He always has and he always will. So beloved, try the spirits, test them, see if what they say, lines up with the Word of God. Do not put experience over scripture, you will become deceived in the process, if something does not line up with scripture, scripture will expose it for what it really is, lies from the pit of Hell. The World hungers for Spiritualism, but it is ready to receive this false spirituality (Satan's New World Order /Mystery Babylon religion).
New Age thinking and practices have entered the Church
and occultic practices as well have become common place in certain churches including types of yoga and meditation that are not Biblical.

The World is more inclined to have "space" aliens come to save them from supposedly millions of light years away, or the World chooses to welcome the "trannies" of the World (transhumanists
and transgenders)
to try and steer man from being created in God's Image and desecrate what God had created for his glory (his creation man). Man thinks he is liberating himself from the enslavement of God much like he attempted to do in Sodom and Gomorrah and even the building of the Tower of Babel was really about wicked rebellion against God as well. Man can sear his conscience all he wants, he cannot obliterate God's handiwork or his unmistakable presence from the very Earth he completely created by himself. Man wants to free himself from God's "footprint" he has left behind, all for the opportunity to sin without moral consequence, without God's Judgement, without punitive damage. Man wants to discover the God particle with the CERN project so that they can become Gods themselves and forsake the God of the Bible once and for all.

The reprobates mind and conscience is indeed seared with an iron, remember what The Book of Romans says, so they love to worship the creation and not the creator. This is where paganism and witchcraft (rebellion against God) come from, from worshipping the elements that God created (the Earth, the wind and fire) so that we would give him glory not the other way around. Today we have many false prophets, pied pipers on TV and everywhere else luring massive amounts of "sheeple" with their hypnotic charisma (tools Satan gave them). Satan knows what he is doing, he desires to create distraction so that people would turn from God and take their eyes off the Cross of Christ and God's finished work of redemption upon it.

Beloved keep your eyes on the cross, keep your eye on the prize and hold on. For as we are told in 1 John 4:6, that we are of God and God hears us and more importantly God knows us. God doesn't hear those that are not of him nor desire him. God has given us the ability of discernment, Hereby know we the spirit of truth and the spirit of error. Never forget to try the spirits beloved. Ask God to give you guidance and discernment to make it so.
Next..
Mystery # 8 : Dispute over the Body of Moses : What is Satan up to here?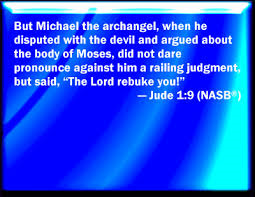 Jude 1:9 , Yet Michael the archangel when contending with the devil he disputed about the body of Moses, durst not bring against him a railing accusation but said, the Lord rebuke thee.
Apart from the scriptural passage above the context of it remains to this day a great mystery (and as such is featured on this edition of MOB – Mysteries of the Bible). Apparently from what we can determine there was a dispute between Michael the Archangel and the devil concerning the body and burial of Moses. The most important thing to note is the lack of any type of "railing accusation" (as the scriptures call it) from Michael the Archangel when he had good reason to do so against Satan, he refrained and instead called on the name of the Lord God.

Of course this flies in the face of Satan who is the accuser of the brethren and for that matter, all of mankind. So Michael the Archangel did not reciprocate nor partake in one of Satan's favorite schemes, to falsely accuse others. Instead of merely accusing Satan, Michael the Archangel did the right thing and rebuked him in the Name of the Lord.
One thing we must all get into our heads is that believers and for that matter angels (not fallen ones of course) cannot rebuke the devil in our own strength, it can only be done by the power of the Lord God Almighty. Michael the Archangel wanted it known that none of us, apart from the Lord God Almighty, Yeshua, can put the "devil out of business permanently." For Satan, as we know, also knows his time is short and his actual demise is soon forthcoming. Satan will have limited time to wreak havoc on the Earth during the Beginning of Sorrows (which leads up to the Great Tribulation). We know from reading Revelation 20:2 (which is our final book of coverage and in the Bible itself as well) that Satan will be bound for a thousand years during Christ's millennial kingdom and that finally after that when he is unleashed for one last rebellion against God and his children, he will finally be cast into the Lake of Fire and brimstone, forever.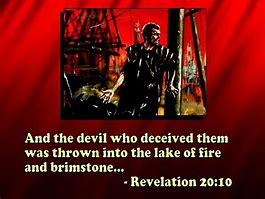 Now to the most compelling part of this MOB, the questions are, why did Satan take such an interest in Moses body and burial and what was Satan really up to in trying to do this?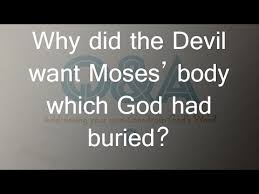 One thing we can take note of is that since the Bible (despite it's skeptics) is very consistent in it's messaging throughout both the Old and New Testament), that we learned that angels and demons fight spiritual battles all the time over the souls of men and women. These same demons try very hard to resist the angels and seek to interfere whenever possible in the fulfillment of God's Plans. This would be a big part of Satan's Overall plan to disrupt God's success in redeeming Man his creation unto himself.

It was God who buried Moses in the first place back in Deuteronomy 34: 5-6. Then Satan came along and one can only come to the conclusion that he was interested in unburying Moses and doing something profane with his body. God being all knowing, knew what Satan was up to and sent Michael the Archangel to intercede on his behalf.
Michael is perhaps the only angel (that is why he is an archangel) that has the ability to square off with Satan and take him on as he has done in various spiritual battles spread throughout the Old and New Testaments. The only one who can banish Satan all together once and for all is the Lord of Hosts, Yeshua Ha'Mashiach.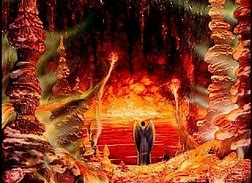 So what was Satan really trying to do here? Some believe Satan was trying to hold Moses accountable for his sins at Meribah where he struck the rock for water against the Lord's Wishes in Deuteronomy 32:51 or the murder of the Egyptian in Exodus 2:12. This "theory" would make sense since Satan is the accuser and loves to point a finger especially at the ones God has a special heart for (like Moses and Job). As one would expect all of Satan's accusations are filled with lies and are false. It is also believed by some that a Christian scholar and theologian by the name of Origen who wrote the book, "The Assumption of Moses" had a detailed account of this contesting of Moses body between God and Satan. Unfortunately we will never know for sure because only fragments of this non-canonized book, "The Assumption of Moses" even exists to this day.

While speculation on just why Satan would want the body of Moses is just that speculation, some scholars think Satan was trying to invite the children of Israel to sin in some shape or fashion perhaps by trying to get them to worship Moses Body as a type of shrine on display and not God (provoking them to commit the sin of idolatry in the process). So is this the reason that Satan felt compelled to rest away the body of Moses, whom Michael the Archangel simply may have been preparing a more suitable if not permanent resting place for Moses burial? When Michael realized Satan's intent he called on the name of the Lord, to rebuke him. There are still other scholars who think that this passage in Jude really refers to Zechariah 3:2 where the angel of the Lord rebukes Satan who was standing at his right hand side to oppose him. The problem with this verse making sense was that it was Joshua, the High Priest who was standing before the angel of the Lord, and there is no mention of Moses body at all. For this reason we here at MOB, believe these are similar albeit different circumstances and not one in the same event. As we mentioned earlier in Deuteronomy 34:5, we know that Moses, the servant of the Lord was buried by God in a valley in the land of Moab. The location was a secret place that no one but God knew about. In the end, we can only speculate since more information is not provided us, we must stick with what we do know. We know that the Word of God is inerrant and if God wants us to know more about this passage, then ask him to reveal it to you, through prayer. Otherwise this passage remains a genuine Mystery of the Bible. We can be certain of one thing for sure, and that is God has shown us in Jude 9, how Christians are to deal with demons. Michael the Archangel has left us an example that we are not to be cursing Satan or trying to even battle him ourselves, but when it comes to dealing with demonic forces we give it up to God and let God deal with it.
The Spiritual armor is there to protect you so ask for it daily and ask for it liberally so that you are protected when in the battle of Spiritual Warfare, and you will be if you are living a triumphant life in Christ. The Devil doesn't waste time with those who are lukewarm or backslidden as he presumes those are his anyways.

We are too seek the Lord and ask for his intervention all the while wearing the full spiritual armor of God for our protection against the crafty old serpent. For if Michael the Archangel knows he needs to ask the Lord to rebuke Satan, how much more do we need to call upon the Lord as well, so that he is the one to deal with Satan, not us. Who are we to attempt to reproach, cast out or command demons. It is in the Lord's Strength that we can only see the fulfillment of Mark 16:17. It can only be in the Lord's name. And these signs shall follow them that believe In my name shall they cast out devils. That is in the Lord's name beloved, not ours.
Next..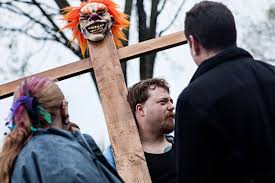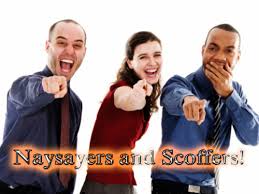 Mystery # 9 : Mockers in the Last Days

Jude 1:18 How that they told you there should be mockers in the last time who should walk after their own ungodly lusts.
Jude, the brother of James and the half-brother of the Lord Jesus Christ (Yeshua) wrote during a time when there when there was great apostasy and a plethora of false teachers that were freely teaching and preaching in the churches (much like today in fact). Jude was reminding his readers that both the apostles and the Lord had warned how in the last days many mockers of God would arise. These mockers were not children of God as they chose to walk in their fleshly and ungodly ways, not caring about the spirit but concentrating on the flesh. Sound familiar? It should, turn your TV on any Sunday morning and take your pick from any dozen plus TV preachers teaching doctrines of demons and lies from the pit of hell.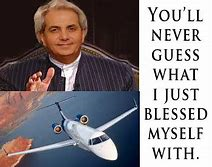 They are not honoring and praising God, they are making a mockery of the cross and all that Christ had commanded us to do as followers of him. And that is the so called mockers who call themselves Christians, so what of the heathen mockers and the non believers? Scripture has something to say about them as well.
Jude had just quoted from the apocryphal Book of Enoch just a few verses earlier. Jude felt compelled to include a passage from the Book of Enoch in Jude 1:14-15 And Enoch also, the seventh from Adam, prophesied of these sayings, Behold the Lord cometh with ten thousands of his saints, to execute judgment upon all, and to convince all that are ungodly among them of all their ungodly deeds which they have ungodly committed, and all their hard speeches which ungodly sinners have spoken against him.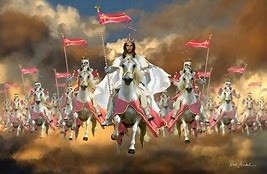 That's the word ungodly used four times in one sentence, do you think Enoch was trying to make a point about the ungodly here?
So in keeping with these verses concerning the 2nd coming of Yeshua, to execute judgement on the ungodly sinners who have refused to repent of their sins the Lord warns us of those who murmur, complain and who walk after their own lusts. This idea of walking in one's lust is of course repeated in V.18, about the mockers who walk after their own ungodly lusts.

Today we have evolutionists who think they are so smart, trying to make fun of creationists and fundamental believers in Christianity.
In fact it's a general lack of reverence for God in general that is so common nowadays.
It's not just them, it's all over the media,  one of the most recent Presidents of the U.S loved to poke fun at Christians painting them as potential terrorists and vilifying them in as many ways as possible. Christ warned of all this that in the last days perilous times would come. Matthew 10:22, And ye shall be hated of all men for my name's sake: but he that endureth to the end shall be saved. In Matthew 24:5, The Lord mentions in the last days that there will be wars  and rumors of wars
and famine and disease and pestilence
and Earthquakes
and these are the Beginning of Sorrows. We have had such events going on for decades and decades now, so we can decipher we are truly at the end of the last days and also at the end of the time of the Beginning of Sorrows.

2 Peter 3:3 mentions something similar to Jude 1:18 knowing this first of all, that scoffers will come in the last days with scoffing, following their own sinful desires. The next verse is the verse that condemns the mockers and scoffers. And saying, where is the promise of his coming? For since the fathers fell asleep all things continue as they were from the beginning of the creation. This sadly enough is the very thinking of today, if there is a God, why does he allow so much evil to happen and why doesn't he do something about it if he is good and he hates evil? They also say, if Jesus is coming back, why is he taking so long to come back?
This places greater doubt in the scoffer's mind and like pollution and a contaminate they seek to poison others with their doubts including those who desire to hold unto the Blessed Hope of Christ's Return.
Scripture calls such mockers and scoffers, willingly ignorant. Peter goes unto remind skeptics, scoffers and mockers who wish to try and make a mockery out of the reverence of God and that God is not "slack" concerning his promises. God will deliver and he is long suffering that none should perish so he is giving as many as possible ample opportunities to repent and get right with him, so they are without excuse come the Day of the Lord and the Great White Throne of Judgment. So while God waits evil continues, killing and sin and debauchery of every sort continues but it will not win the day. God has won the victory over sin and death at the cross and upon his resurrection from the dead. The Lord's Will is that none should perish and that all come to repentance and receive God's Grace. Some who mock and scoff will repent and get right with God, but others have hardened their hearts and are now being sifted by Satan and will never sadly come into the Light of God's love and forgiveness. It is available through the sacrifice provided by his son, the Lord Jesus Christ and available to all who are ready to repent and seek forgiveness and receive eternal salvation.

Psalm 14: 1-2 Fools say to themselves, There is no God. Remember they tried to mock the Lord even when he was on the cross dying for the sins of the World. The Roman Centurions asked him to come off the cross if he was the Son of God. They tried to mock the Lord with the Crown of Thorns. They tried to mock the Lord, but they failed. They failed because as the Lord said to Saul just before his transformation to Paul, in Acts 9:5 And the Lord said, I am Jesus whom thou persecutest: it is hard for thee to kick against the pricks. That was God's Way of telling Saul, that he is wasting his time and he can't do anything to God but what he was doing to God's children, God considers it an attack against him. So to the would be mockers and would be scoffers, please know, you truly do nothing to the Lord God by living your life against God and apart from God.
God will still love you believe it or not and God is long suffering for you, holding out hope you will repent. If you end up spending eternity apart from God (in Hell) even though you will blame God forever, you put yourself there and not God. You chose for yourself to spend eternity apart from God. God gave you what you wanted. It's not God's fault, God loves you even if you don't love God back. God has already showed you how much he cares for you by dying on  the cross for your sins, what greater love is there then this?

Fair or unfair be not deceived God has NOT predestined all of us and God knows who each and every individual that has ever been in the Book of Life and as well every name blotted out of the Lamb's Book of Remembrance, every single name. You do nothing to God, but you do everything to your eternal soul should you choose to shun God's Attempts to reach you. The only one you fool in the end is yourself. That is when all the scoffing and mocking becomes the gnashing of teeth in the perpetual darkness of eternity, torment and unending pain and suffering. There is hope however, darkness for all eternity can be avoided by turning to God today confessing and repenting of your sins before a just and holy forgiving God and receiving the gift of Salvation from God the Father through his son, Adonai, Yeshua Ha'Mashiach. Then and only then, you can finally bask in the light of God's Glory for all of eternity. Sound too good to be true? It takes faith, simple child like faith to believe.